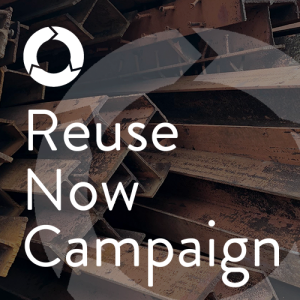 The Alliance for Sustainable Building Products is supporting our members and the wider sector to share knowledge and drive action regarding reuse (of construction materials and products) through the relaunch of our Reuse Now campaign (an overview of which can be found here) and as part of that our upcoming Reuse Summit event (details of which can be found here). The Summit is being held on the 18th October in London, we are hosting it in conjunction with the Finishes & Interiors Sector (FIS). The event is on our calendar here.
Aim of the Reuse Now campaign
The aim of the campaign is to increase uptake of the reuse of construction products and materials through:
Practical focus by exploring supply chain barriers and develop solutions
Open dialogue and sharing of knowledge between reuse material donors/recipients and wider ecosystem to enable greater uptake
Learn from what others have done to progress quickly (not everyone doing their own research)
The participation of demolition/deconstruction organisations is vital to achieving a circular economy with the construction industry and within that the reuse of materials and products.
Through connecting and collaborating with others active in the space we want the ASBP to be the 'go-to' place for practical guidance and information on the reuse of materials and products in construction. More information about the campaign is attached.
Survey
We have created a survey to better understand current thoughts and practices around reuse, both to inform the future direction of our campaign in general and also to prioritise which sectors/ materials we should do 'Deep Dive' activities into first. It would be appreciated if you and your colleagues could complete the survey by clicking here.
Sponsorship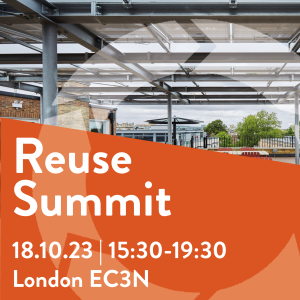 We are also looking for forward thinking organisations to Sponsor the Reuse Now Campaign and Reuse Summit to enable this work, further details can be found by clicking here. Benefits of being involved with the Reuse Now campaign include:
knowledge exchange and learning
thought leadership opportunities and leading by example
being associated with sector best practice
and being able to input into and have access to research and practical outputs to support your organisation – and the industry – to achieve its Circular Economy and Net Zero Carbon targets.
For further information please contact:
The Alliance for Sustainable Building Products
The Foundry, 5 Baldwin Terrace, London N1 7RU
W: www.asbp.org.uk | Mobile: 07950 528880