One of the Institute's primary roles is to foster a culture of learning, improvement and professionalism among our members and, more widely, the demolition industry.
As such, education and learning is a crucial of aspect of what we do.
That's why we insist on CPD as a condition of ongoing membership. We have created a library of expertise so that our members can share knowledge and learn from each other.
You can access this library below. You'll also find information about the higher education opportunities we provide, alongside a bursary programme to support applicants.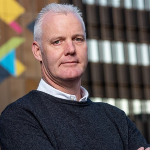 "I personally feel that education is a massive part of the future of our industry, and I'd like to encourage more people to get involved. Make no bones about it – the degrees are being recognised by clients and stakeholders involved in the demolition process. We as an industry should be proud of the academic standing that we now have. The more we can get behind it, by getting people on the courses, the better." 
Richard dolman, MSc, FIDE
past president

The IDE Foundation Degree in Demolition Management
We have played a key role in developing a world first, namely a brand new Foundation Degree in Demolition Management alongside the University of Wolverhampton. This degree is open to all members of The IDE and will provide a solid grounding in a range of practical disciplines and management theories, as well as providing the option of progressing towards a full degree.
Non-members with a working, historical or planned future alliance with the demolition sector may also apply for entry.
The Foundation Degree will take two years, consisting of 12 modules each requiring a combination of teaching, research and coursework.
Once complete, alongside your degree certificate you will also gain 240 credits from the University of Wolverhampton towards a BSc Degree in Demolition Management.
Fees: £3,250 for IDE members; £3,900 for non-members.
To find out more about this course and to request an enrolment pack for the next intake, please contact our education, training and events administrator Isobel Woodbury.
Since late 2020 we have offered a Bursary scheme, as part of our commitment to providing opportunities, sharing knowledge and creating a better, safer industry.
The Presidents Bursary will offer one individual the opportunity to receive £5,000 towards the costs of the MSc in Demolition Management at Wolverhampton University.
We also offer a Foundation Degree Bursary, providing a free place on the IDE's Foundation Degree in Demolition Management.
Both opportunities are available to IDE members and non-members. To request an application pack please contact Isobel Woodbury.
A library of useful reading
Here you will find a repository of many documents provided by our membership and associated organisations. The documents here include expertise on a wide range of topics, techniques and issues related to the modern demolition industry.
We hope you find it useful. If you can't find what you're looking for, please get in touch.