We have played a key role in developing a world first, namely a brand new Foundation Degree in Demolition Management alongside the University of Wolverhampton.
This degree is open to all members of the IDE and will provide a solid grounding in a range of practical disciplines and management theories, as well as providing the option of progressing towards a full degree.
Non-members with a working, historical or planned future alliance with the demolition sector may also apply for entry.
The Foundation Degree will take two years, consisting of 12 modules each requiring a combination of teaching, research and coursework.
Once complete, alongside your degree certificate you will also gain 240 credits from the University of Wolverhampton towards a BSc Degree in Demolition Management.
Fees: £3,250 for IDE members; £3,900 for non-members.
To find out more about this course and to request an enrolment pack for the next intake, please contact our education, training and events administrator Isobel Woodbury.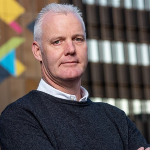 I personally feel that education is a massive part of the future of our industry, and I'd like to encourage more people to get involved. Make no bones about it – the degrees are being recognised by clients and stakeholders involved in the demolition process. We as an industry should be proud of the academic standing that we now have. The more we can get behind it, by getting people on the courses, the better." Richard Dolman, President of The IDE, speaking to the AGM in 2021.