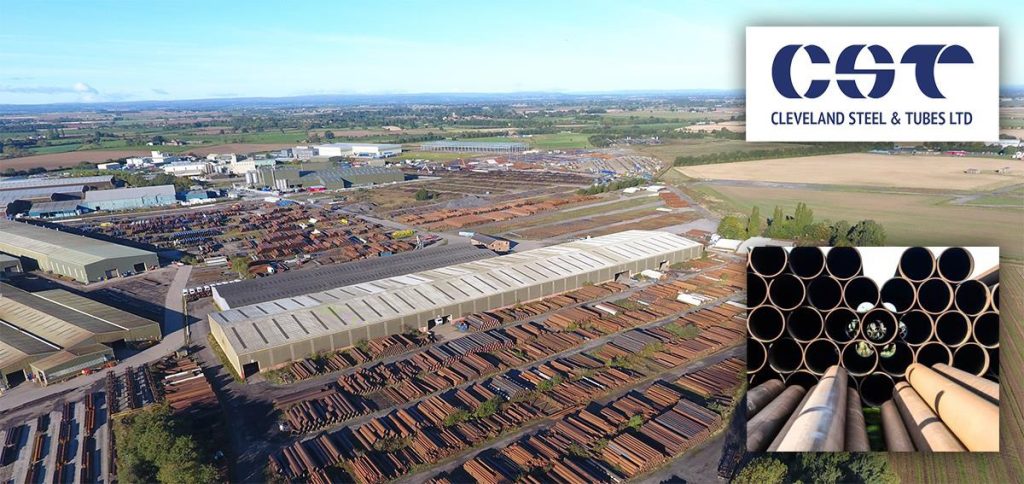 Cleveland Steel & Tubes Ltd (CST) is a leading provider of surplus steel tubes for reuse in the construction sector. CST hold 84,000 tonnes of tube at any one time on their 100 acre North Yorkshire site.  The visit provides an opportunity to see their operations in the flesh and find out more about their surplus steel acquisition and reuse process from Managing Director, Roy Fishwick.
CST is a project partner in the DISRUPT II project alongside lead partner the Alliance for Sustainable Building Products (ASBP) and the Institute of Demolition Engineers.  DISRUPT II builds upon the successes of the first DISRUPT project, funded under Innovate UK's Nicer Programme, which explored the innovative reuse of structural steel in construction.
The main output of the project was a free-to-download 'toolkit' to provide major supply chain stakeholder's involved in steel reuse, ranging from Demolition contractors to clients, with guidance, business considerations, case studies and more, to facilitate new market entrants and ultimately achieve a greater supply of reused steel in the construction industry.
One of the main barriers to the significant uptake of steel reuse is the lack of available material generated during refurbishment and Demolition projects. DISRUPT II takes a 'deep-dive' into the Demolition sector, engaging with key industry bodies and Demolition contractors to establish the drivers, incentives and guidance required to enable more steel to be reclaimed.
To register your interest in this event please RSVP to [email protected]
Location: Dalton Industrial Estate, Thirsk, North Yorkshire YO7 3JN