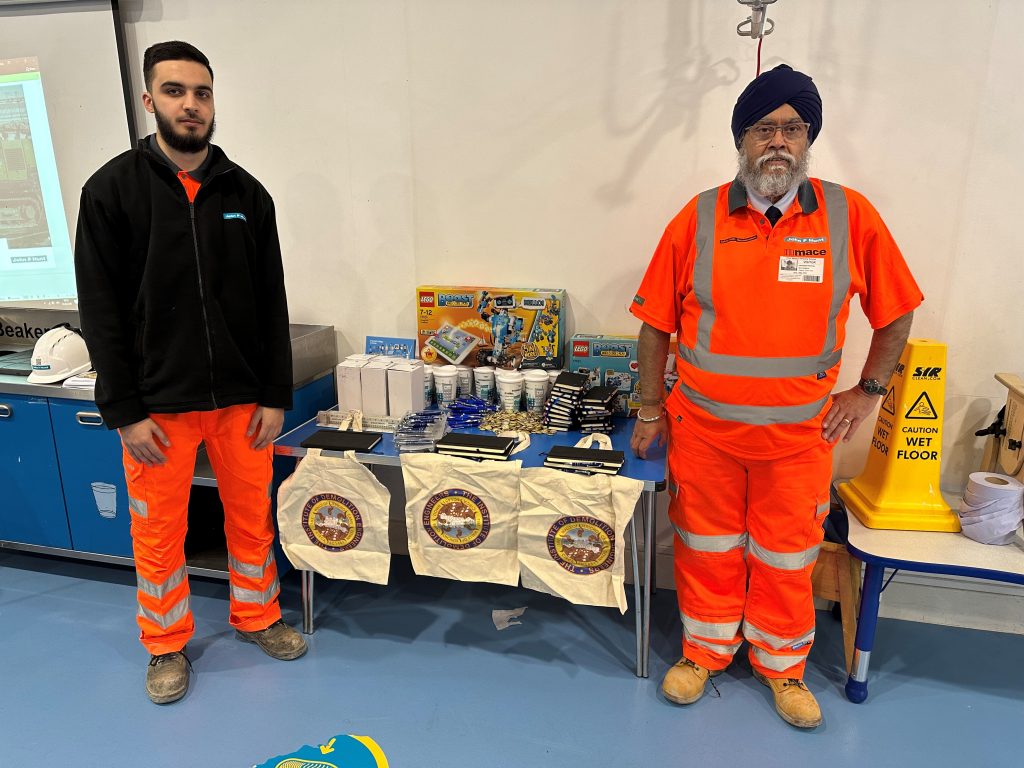 IDE Member Davinder Reehal MIDE and Amir Khan from the 1 Liverpool Street project visited Prior Weston Primary School on the 3rd of May to carry out an exciting presentation on Demolition & Site Safety. The visit was also to promote and raise awareness in becoming engineers & encouraged pupils to take an interest in the construction industry.
The focus of the presentation was to promote awareness of demolition and construction to the younger generation. The children were taught about site dangers, types of machinery used, PPE (personal protective equipment), how to stay safe on site & spot the hazard. A colourful illustration of a construction site was provided to the pupils & were tasked to find all the hazards. They found this especially exciting as it got them circling all the potential dangers posed on a construction site, even the teachers were put on the spot!
Examples of engineering projects like the Glasgow blow down & the Bradwell Demolition were presented to the school. A video was shown of the tower being demolished with charges packed into the tower's column in Glasglow & explanation of how radioactive asbestos was removed from the powerplant in Bradwell.
Two sets of programmable LEGO kits were donated to the school & to be used by the pupils as a means of fun learning. Complimentary stationary and pin badges from the Institution of Demolition Engineers and other goodies donated by the John F Hunt Group were also provided to the children.
Its safe to stay the pupils & staff were over the moon form with the presentation and free goodies!